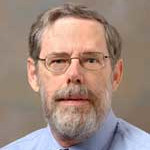 Gary S. Grest, Ph.D.
Sandia National Laboratories
---
Gary Grest is Distinguished Member of Technical Staff in the Center for Integrated Nanotechnologies (CINT) at Sandia National Laboratories.
He received his Ph.D. in physics from LSU in 1974. He spent 17 years at Exxon Research and Engineering Company before joining Sandia in 1998. From 2002-2012, Grest served as Editor of Physical Review E. Gary was awarded the APS Aneesur Rahman Prize for Computational Physics in 2008 and the APS Polymer Physics Prize in 2011. In 2008, Gary was elected to the U.S. National Academy of Engineering.
Gary's research activities span a broad range of theoretical and computational themes in materials science. By identifying the time and length scales which are most significant to the physical system of interest and match them to those accessible by numerical simulation, his work has had an immense impact on understanding of physics of dynamic systems. His current research efforts are focused on transport in ionic polymers, responsive polymer films, rheology of polymer melts and networks, mechanical and viscoelastic properties of polymer nanocomposites, nanoparticle assembly and granular materials.